What sets CarvedArtStudio511 apart from the others?
All of our standard plaques will have a width of at least 11.25  Inches. As compared to the industry standard 9.25" wide . This is a difference of up to 2 inches, giving our products a more substantial presence.  Length will vary by name but usually starts at 26 inches and can be up to 60 inches by design.
  We begin with material selection. We do not just go to the local big box and buy a couple boards.
   All of our stock is custom milled for us by King Lumber of Wauseon, Ohio. We have requested our boards to be a true 1" thick and a true 12" wide.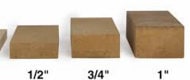 This helps us to create a more stable and durable carved plaque. Whereas the standard 3/4" board  when carved may have the tendency to cup or twist. 
 All of our boards are made from selected 4 to 6 inch boards and then matched, edge glued and sanded. This building process is much the same way a custom cabinet maker would use to build a slab cabinet door.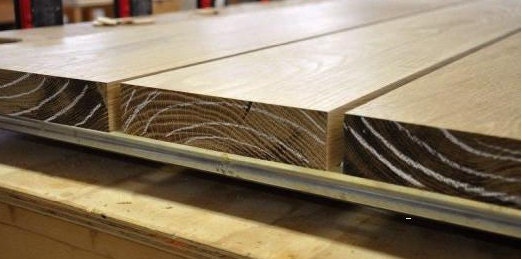 Through this starting process we do our best to insure that you recieve a quality product right from the start. All of our plaques are 100% real wood, because it is a natural product there may be some movement of the wood due to climate changes but we do our best to minimize this.
Thank you
Rick & Cheryl
CarvedArtStudio511.com